Home wall decals can feature striking illustrations, inspiring quotes and creative motifs. They're an adhesive medium used mainly for decorative purposes. You'll admire them the moment you step into your house, especially after an exhaustive work day. Home wall decal solutions with tasteful designs will add a touch of elegance to your surroundings. Read on if you want to restyle your place with this quick, attractive and budget-friendly tool. 
Styles of Large Wall Decals for Home Decor
Life without positive reminders can get monotonous at best. Get uplifting decorative designs for your house and keep up with the latest trends. Sticky decor elements such as custom wall decals will give you that fresh mood and perspective we all crave. Now, let's take a short trip to explore different decor styles.
Full-Cover Home Wall Decals
Designs that offer full-coverage can serve as wallpaper for one or many walls. The product can go up to 1680"x52" in size. Here at Square Signs, we provide versatile options to meet your requirements. You can use full wall coverage to create gorgeous settings and artsy scenes.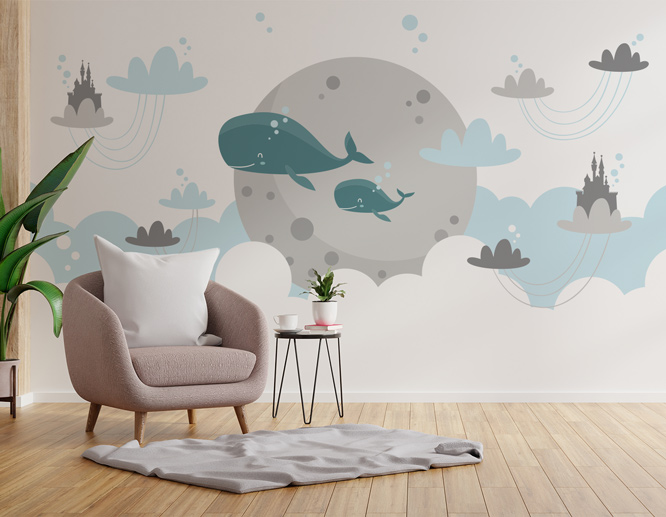 Customize playful, elegant or trendy illustrations using our online design tool. Get in touch if you need assistance with creating your perfect piece. 
Standard-Cut Wall Decors 
Standard-cut home wall graphics encompass products that are cut into square or rectangle shapes with sharp or rounded corners. 
1. Square or Rectangle Cut - This cutting option is considered standard. Select your preferred size and customize home decor wall decals that suit your style with our creative sign design tool.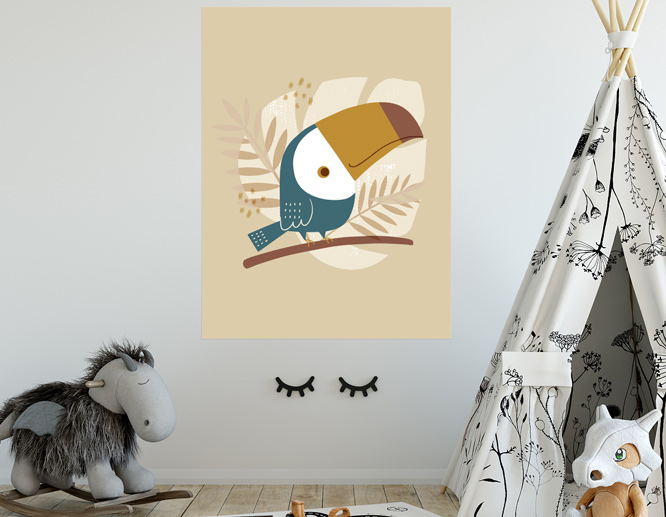 2. Rounded Cut - This cutting option allows you to round up the corners of your square or rectangle shaped home wall decals. The rounded edges give your design a neat and elegant look.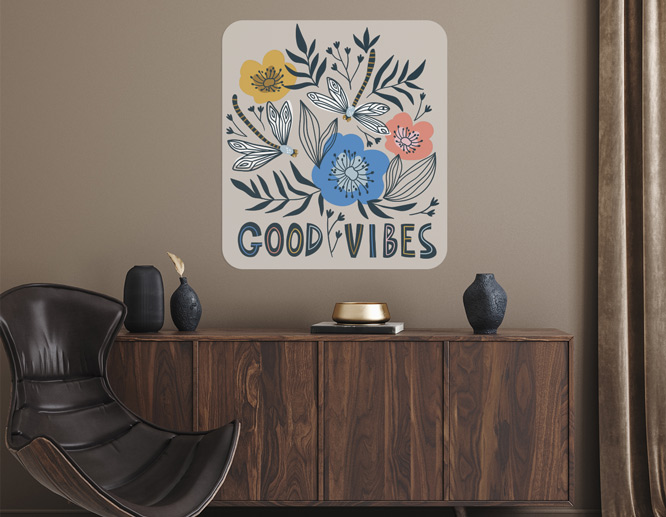 Custom Shaped Illustrations
Custom shaped decors give you the flexibility to choose between 2 cutting options. One gives you a clean cut and the other adds a border around the shape. 
1. Outline Cut - Opt for this method to get the exact outline shape of your design. This option doesn't provide extra borders around the shape.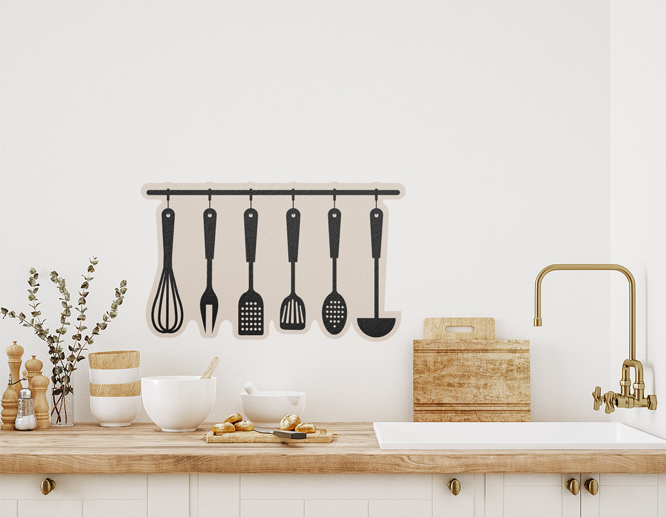 2. Overline Cut - Select this option to get the outline shape of your design with an extra border around it. This will make the graphics of your printing pop.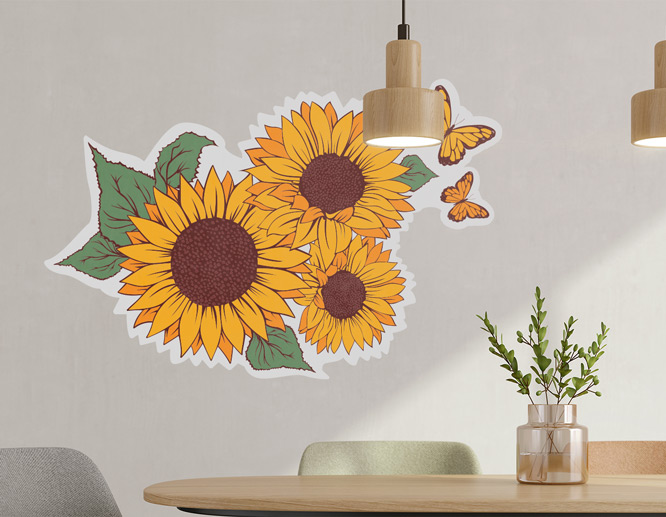 Popular Home Decor Wall Decals 
Large wall decals for home decoration can take on many styles. The most popular groups of wall art decals depict graphics, sayings, photographs or their mixes. 
Home Wall Decals With Graphics
You can depict a variety of images with custom home wall decals such as silhouettes of clocks, maps, utensils and so on. In addition, you can portray awe-inspiring scenes such as natural sites, wild animals, travel destinations and marine creatures. A playful mix of images with refined color schemes will boost inspiration and raise everyone's mood.  
1. Nature scenes and elements
If you're looking for striking home wall graphics, consider different types of nature depictions. Outdoorsy scenes and seasonal themes are among the most popular naturescapes displayed with this medium. Portraying nature-inspired elements such as ocean tones, forest landscapes and family tree wall decals will add an exquisite look to any dull surface.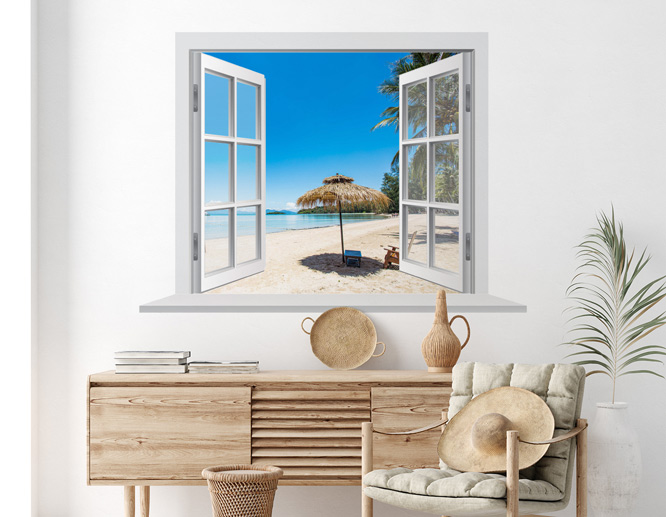 2. Flower and plant illustrations
A strategic approach in interior decor helps to put the spotlight on certain sections and downplay others. If you love decorative plants, adorning rooms with home wall graphics of flora will create a pleasant environment. You can also use floral or herbal home wall graphics for an accent wall in the kitchen. They'll bring elegance to the space. Check out other useful ideas on how to decorate living room walls.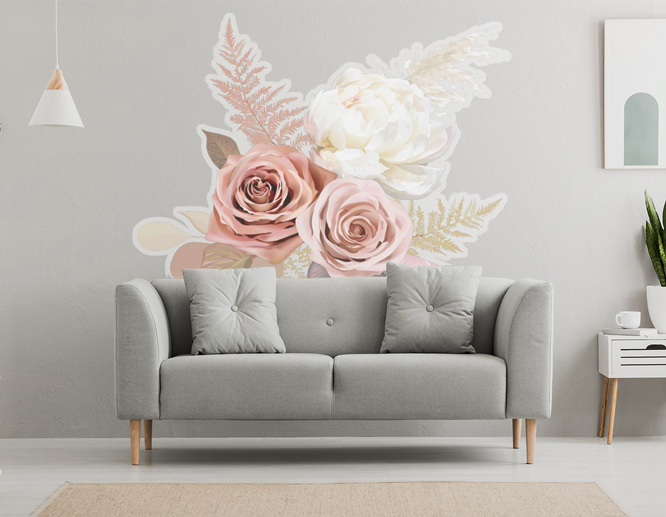 3. Jungle animals and colorful birds
Depictions of jungle animals and colorful birds are mainly used in nursery rooms to amuse and educate kids. One smart example portrays an animal world map in your baby's playroom so they can learn about each one's habitat.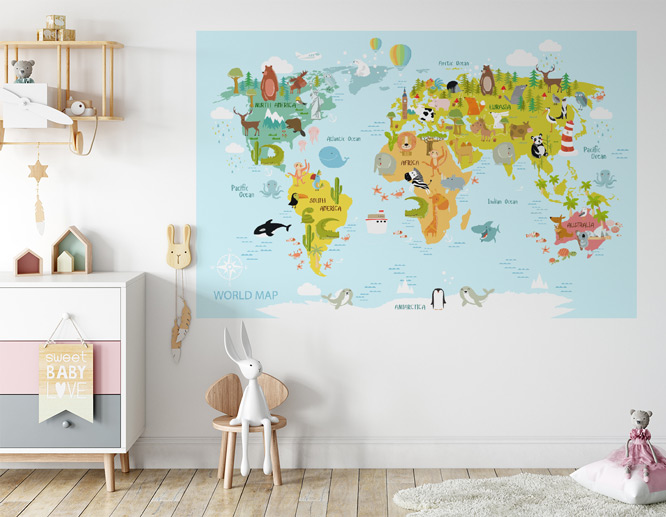 4. Seascapes and aquatic creatures
Home wall decal depictions of aquatic creatures will also look great in a nursery room. Animated images of dolphins, whales, fish or amphibians are sure to amuse the little ones. For the living room, an elegant image of serene waves or exotic underwater plants will refine the aesthetic.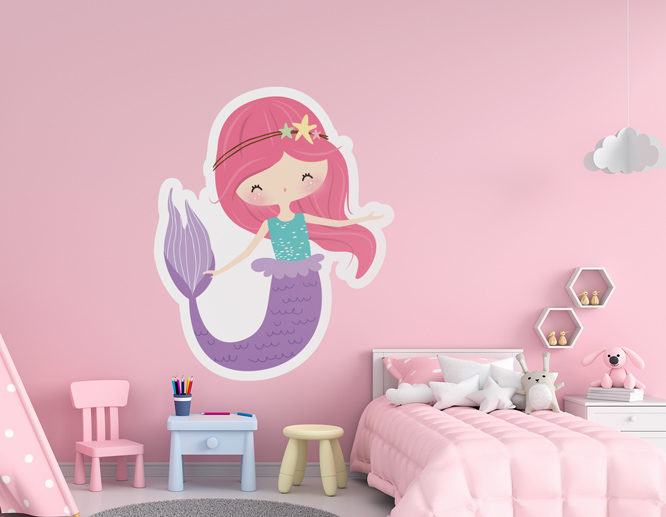 Head over to our decoration sign templates page and customize your own large wall decals for home application. 
5. Abstract illustrations
The history of abstract art dates back to the 19th century. Abstract visuals on living room wall decals will turn your house into an artistic haven. Use suitable artistic depictions to complement the interior decor style of your living room.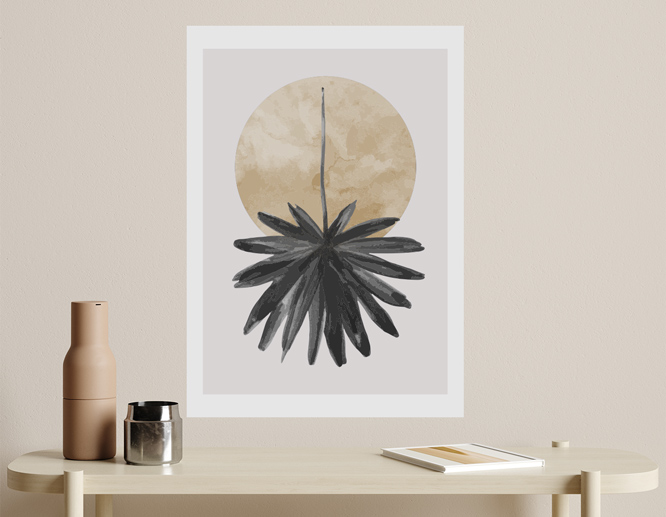 6. Space objects
Why not have an educational corner at home for astronomy lovers and beyond? Celestial objects are among many fascinating themes you may depict if you wish to combine aesthetics with functionality. Bedroom wall decals of this type will improve the look of your kids' room while encouraging their imagination.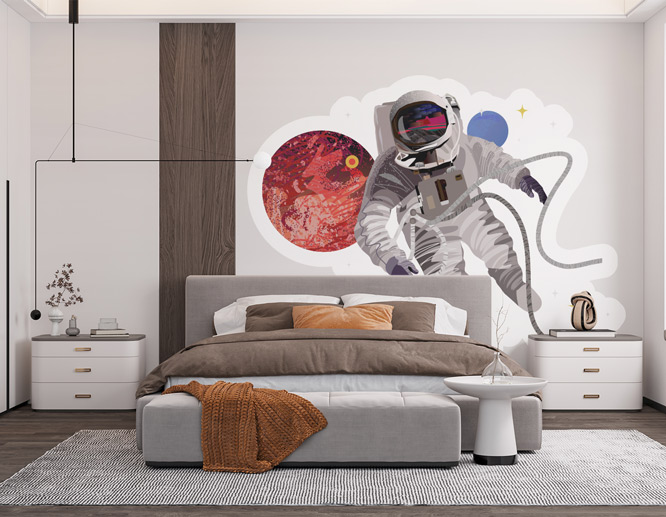 7. Travel destinations
It's a common belief that people return a better version of themselves with every journey to a new land. Regardless of destination or growth, there's a lot to see and experience while traveling. Inspire yourself with new places around the world with interior wall solutions that represent each place. One idea is to display possible highlights of an upcoming trip with home wall decals.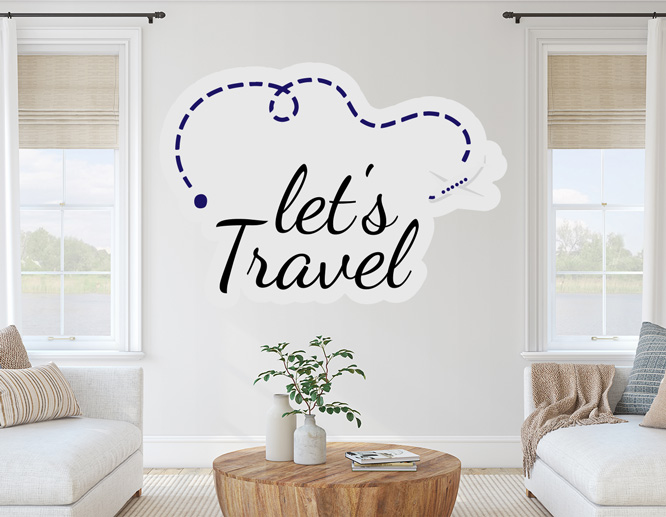 8. Cartoon characters
Babies are usually more responsive to animated characters than to realistic objects. That's the reason nursery wall decals should be more cartoonish in nature. Take this into account if you plan to create a baby-friendly zone in other sections of your house.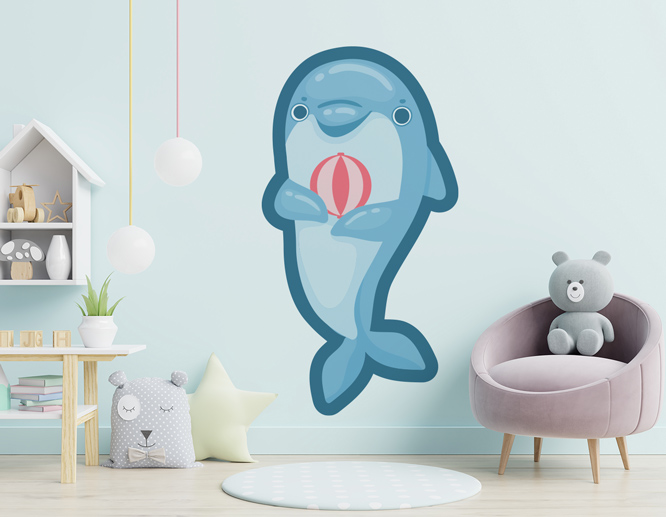 9. Educational pieces
As the topic of Masaru Ibuka's book states, "Kindergarten is Too Late!" According to the author, babies have the strongest potential to learn during their first two or three years of life. So, hurry up and adorn their room with home wall decal designs with educational themes. This will kick off your little one's learning journey as soon as possible. To teach colors to your toddlers, you can stick on cubes and crayons with matching items like apples and oranges. You can also include numeric and alphabetical stickers along with playful maps to prepare your toddler for preschool. If you're looking for reusable solutions, consider lightweight foam board printing or gator board printing so you can move them around with ease.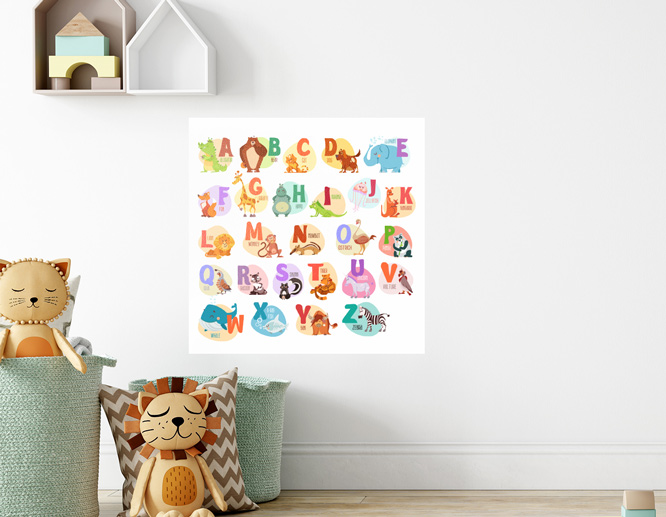 Vinyl Wall Sayings for Home Design
Vinyl lettering allows you to create personalized sayings for your baby. Both written and visual elements on your home wall decals can stand alone – but they don't have to. Your depictions will also look great in combination. Try out creative mixes of texts and images. You can make welcoming or inspiring quotes with cute visuals to double the appeal. Select themes ranging from blessings, wishes, rules or any other home wall decal idea that you prefer. 
1. Coffee time
What would life be without a fresh cup of coffee? If you find it hard to imagine, you must be a coffee lover. Visualize playful "coffee break" sayings with kitchen wall decals to get you started on a bright note each morning! This type of charming decor creates a cozy nook where people like to gather and spend time with one another.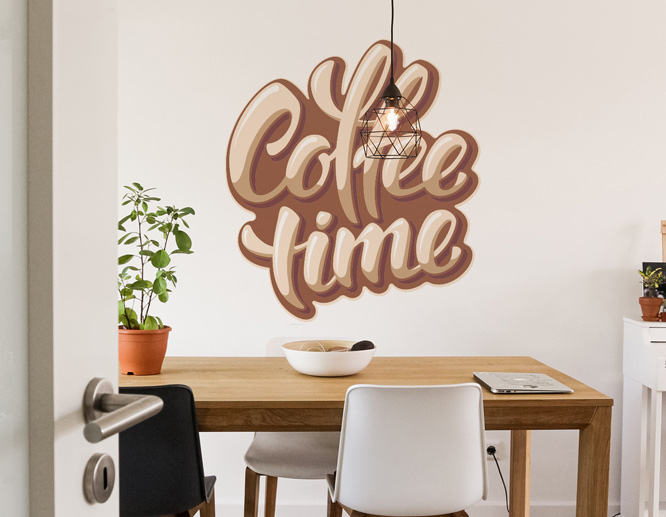 2. Feels like home
Make your family and guests feel at home with inspirational sayings in a warm atmosphere. Post motivational quotes on walls near the entrance, in the living room or in any other area you feel could use it. Additionally, you can use home window decals to complement the style and spark positive emotions from both indoors and out.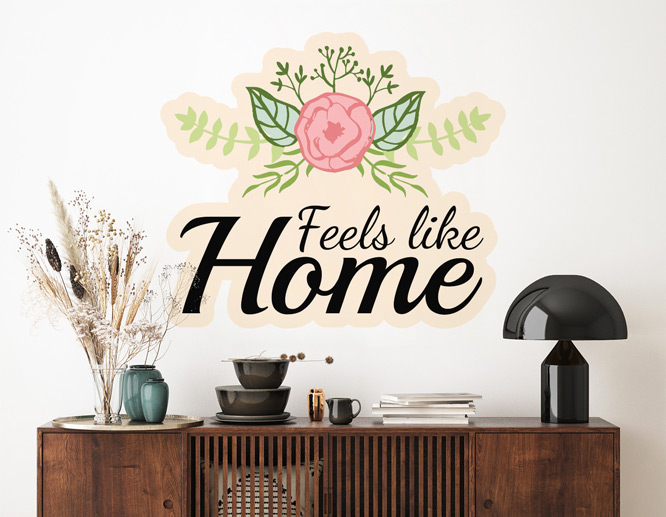 3. Welcome to our happy place
Welcoming home wall decal solutions set a friendly tone for guests. Once they enter your house, they'll feel comfortable and at home. Perhaps they'll even be encouraged to start a conversation around the design.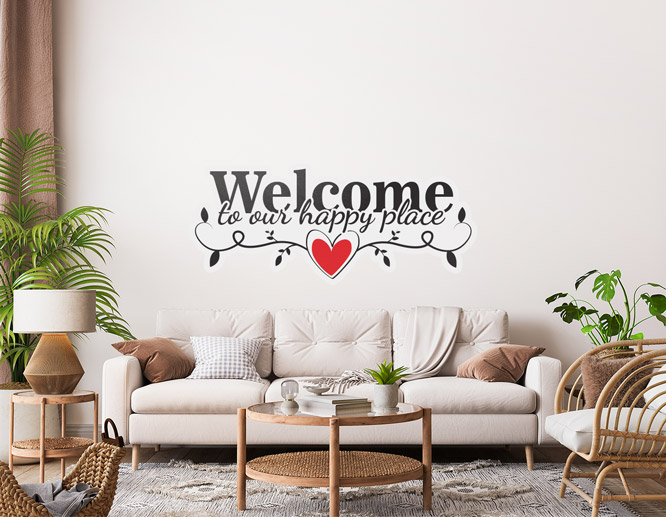 4. Bless our home
Helping people express their individuality stands at the core of design. No matter what you believe in, it's your right to display it loud and proud. Nourish your soul and educate your children with the knowledge that gives you hope.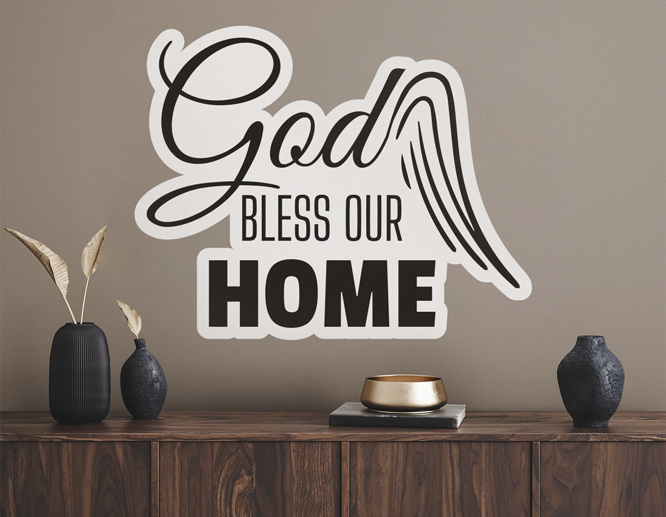 We offer designer-made sign templates that are fully modifiable. Feel free to customize them to suit your own taste and values. 
5. Bon appetit 
Just like "thank you" and "have a nice day," wishing someone "bon appetite" is a great way to show good manners. Why not make such sweet gestures last by sticking them to your kitchen walls? This will create a cultivated environment your whole family will enjoy.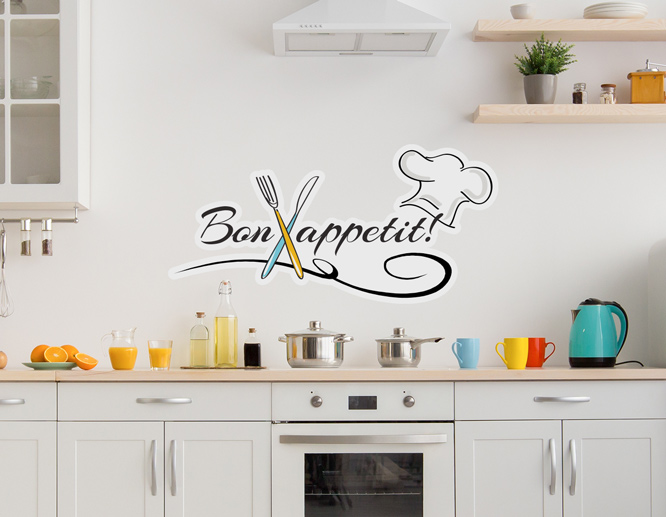 6. Kitchen rules
In contrast to personal beliefs, practical rules for life are almost the same everywhere. In the home and especially kitchen, they typically come as requests to keep the surroundings neat and tidy. Make them playful and visible so there aren't any "ands, ifs or buts" about proper home etiquette.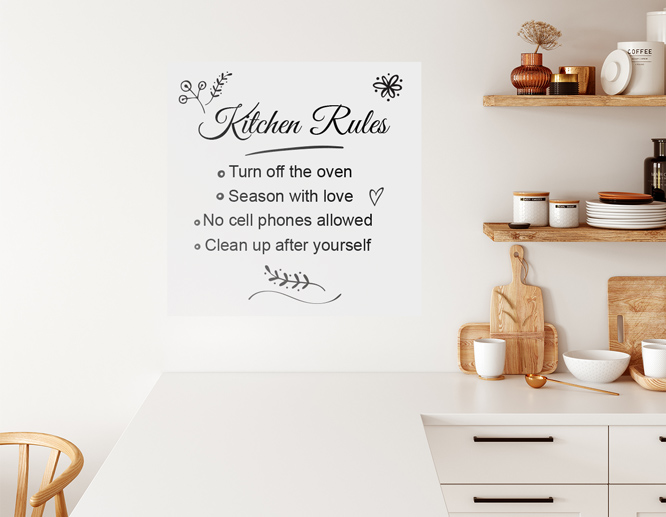 Home Wall Decals With Photos
Photographic stickers also have versatile applications. You can display photos in single or collage arrangements, or even combine them with texts. If you're looking for a more refined medium to showcase photographs, consider acrylic photo prints. They'll provide a gorgeous, gallery-worthy finish for your photos. 
1. Personal photos
You can use personal photos with unique arrangements to create a warm atmosphere in your master bedroom or other appropriate areas. Consider showcasing pictures in a geometric pattern or go with multi-panel or collage-style designs.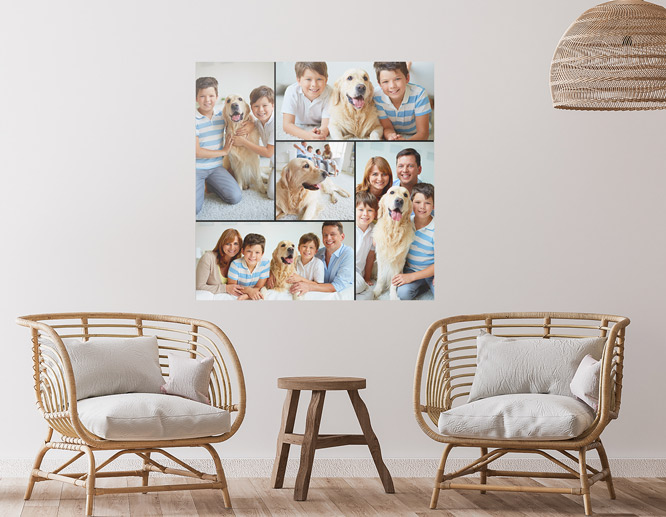 2. Nature scapes
You can also use sticky graphic solutions to display photos of nature. Select "out-of-the-window" and "path-to-the-forest" scenes, depictions of different seasons and so forth.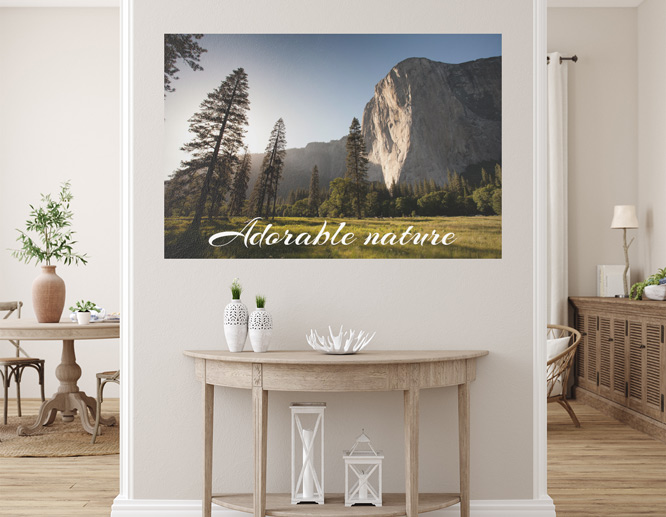 3. Photos combined with texts
As with other adhesive variations, you may also wish to personalize your photos by adding small texts to them. Choose unique fonts in matching colors for names, initials or cute phrases.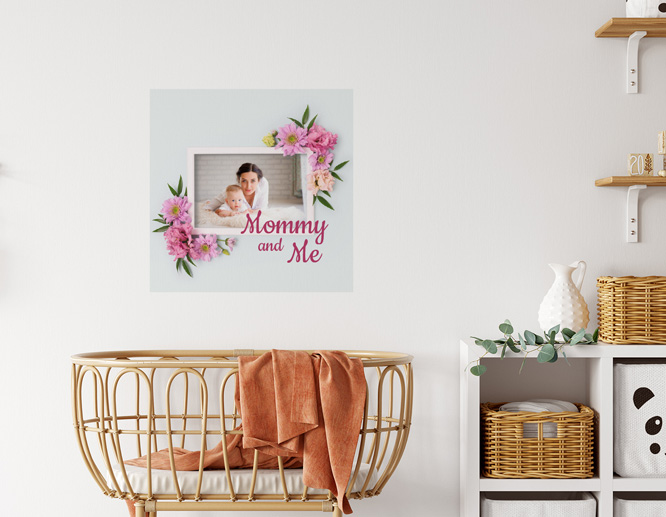 The Bottom Line 
When looking for ways to level up the aesthetic of your house, consider beautiful decors that are budget-friendly. They'll give a special charm to the environment and highlight your individuality. Different types of home wall decal solutions will help you visualize your most creative ideas. They can serve decorative, educational or inspirational purposes. So, if you were looking for quick and creative decor options, look no further.