Happy International Women's Day! It's time to celebrate women's achievements, break stereotypes and advocate equality.
Are you planning on joining global celebrations? Take advantage of these solutions to spark interest for women's rights. Use different international women's day poster concepts to set up a great event. Custom signs with themed designs are effective tools to convey your message. Incorporate sign printing into your March 8 celebration by personalizing these inspiring examples.
Women's Day Poster Ideas for Events
International Women's Day is a celebration that gets expressed in vibrant ways. Visual media is key for the occasion. Whether it's a paper poster printing or illustrated merchandise, a dynamic design will advocate your values. Let's go over inspiring concepts to convey your message. 
Women's Day Poster Ideas for Appreciation Events
Are you organizing an event that pays homage to women's achievements? Women have made their mark in every industry from music to science. Put up large custom vinyl banners on your facade to commemorate their work. Declare your gratitude and invite crowds to participate. Use your creative women's day poster to display the name and time of your event. Get appealing telescopic banners for photoshoots to spread the word on social media. Honor the contributions women have made throughout history with modifiable sign templates.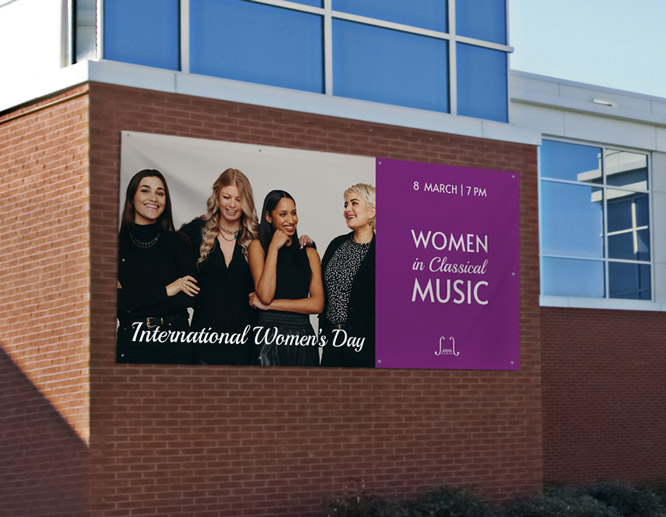 Women's Equality Day Poster Ideas for Office Celebrations
There's no better time to celebrate female coworkers than International Women's Day (IWD). Use party backdrops with motivational quotes to decorate a corporate event. A women's equality day poster will make a memorable background for photoshoots. If you're looking for durable media, foam board printing is a reusable solution. Decorate with thematic elements to represent the milestones of your female employees. Showcase creative illustrations throughout the office to set a commemorative mood.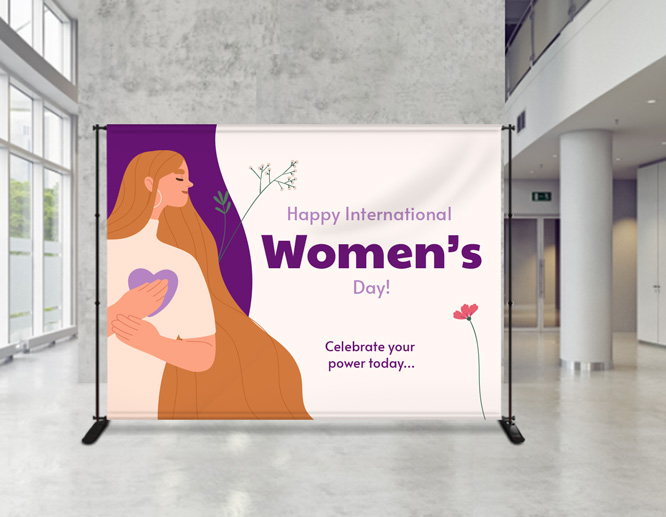 Women's March Poster Ideas for Equality Campaigns
Women's Day marches have been part of IWD celebrations since the start of feminism. Get fabric banners illustrated with portraits of outstanding women to make a statement. Incorporate symbolic colors into your poster ideas for women's march events. Become part of the global movement. This way, you'll make your message engaging and draw attention from people around the world.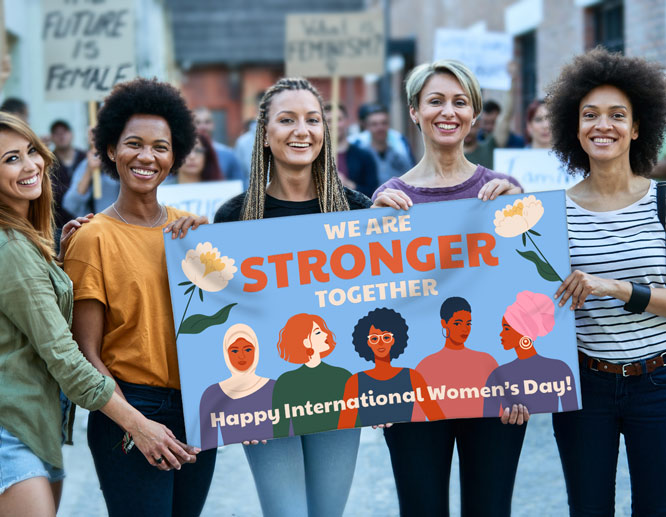 Support similar causes with our article on political campaign signs.
Women's Day Poster Designs for Promotional Purposes
Women's Day offers a perfect opportunity to show gratitude for the amazing women in our lives. Put up an International Women's Day poster or two for promotions that support women. Snap hanging posters will enhance storefront windows and highlight your special sale. Cover more ground with eye-catching styrene posters suitable for indoor and outdoor settings.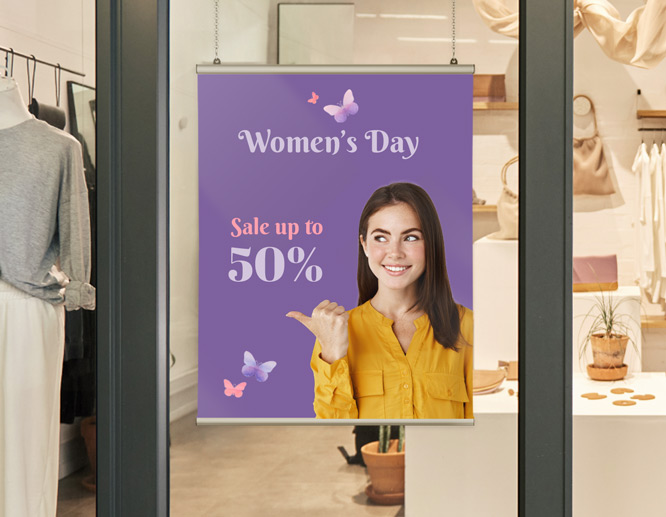 International Women's Day Banner Applications
International Women's Day events vary and each requires special attention. Discover the International Women's Day banner ideas below to satisfy your festive needs. 
Women's Day Banner Designs for Indoor Uses
Are you looking for International Women's Day poster ideas suitable for indoor use?  Individualized gator board printing will add a nice touch to any room. Quotes recognizing women's roles in society make thoughtful wall decorations. The product is also perfect for promotional purposes. Get a few to showcase holiday deals throughout your venue.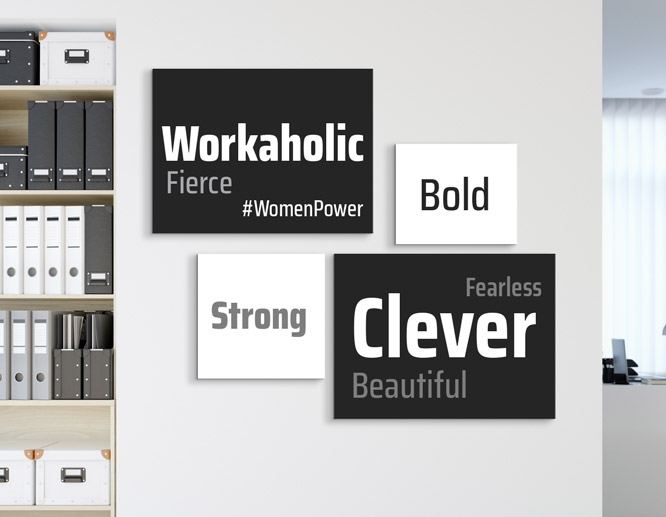 Explore our Mother's Day signs to find inspiration for the special ladies' day to come.
Happy Women's Day Poster Outdoor Options

Women's Day celebrations happen in Spring so why not take advantage of the great weather. Make your event stand out by combining fun elements with useful information. Design unique party banners with our tailor-made International Women's Day templates. Feature anything from slogans to historical facts on the medium. Use our intuitive sign design tool to make your own decorations from scratch.