With Large format printing, you can get products such as fabric banners, mesh banners, retractable banners, telescopic banners, pop up displays, vinyl banners, X-stand banners, feather banners and more.
What Can Be Printed With Large Format Printing?
When you hear about large format printing, you probably visualize giant movie posters but they're a lot more than that. The best advantage of the large format sign is its large surface area. It enables you to display images that are more bright, eye-catching and informative. They can be reproduced as banners, decals and so on. You can use them for advertising in cities, trade shows, offices, events and beyond.
The mediums have different specifications and purposes. To choose the most suitable option, consider the following questions: 
Where will your sign be displayed?

How long should it serve?

What material is ideal for the location?

Will it be installed indoors or outdoors?

Where will the sign get installed?
Once you can answer these questions, you will be able to identify what kind of sign you need.
Main Types of Large Format Printing
One of the most widely ordered large format signs is the banner. This product comes in different sizes and is commonly used for businesses, exhibitions, events, celebrations and trade shows. You can choose from fabric banners, mesh banners, retractable banners, step and repeat banners, pop up displays, vinyl banners, X-stand banners and feather banners.
You can also consider vinyl lettering. The product comes cut in any size, font, shape and color. Vinyl signs are easily installed and removed on smooth surfaces including vehicles. This can serve as a cost effective way of announcing your services and promotions to a big audience. 
Another large format printing idea is using vinyl for a car wrap. You can order any size, shape and color vinyl for your entire car. This will help you brand and raise awareness for your company or highlight your individuality. You can also wrap your car completely and change the color of the car or add a unique effect to it. You can easily change the look of your car and at the same time promote your message.
Square Signs offers large format printing on a wide range of materials for large format signs.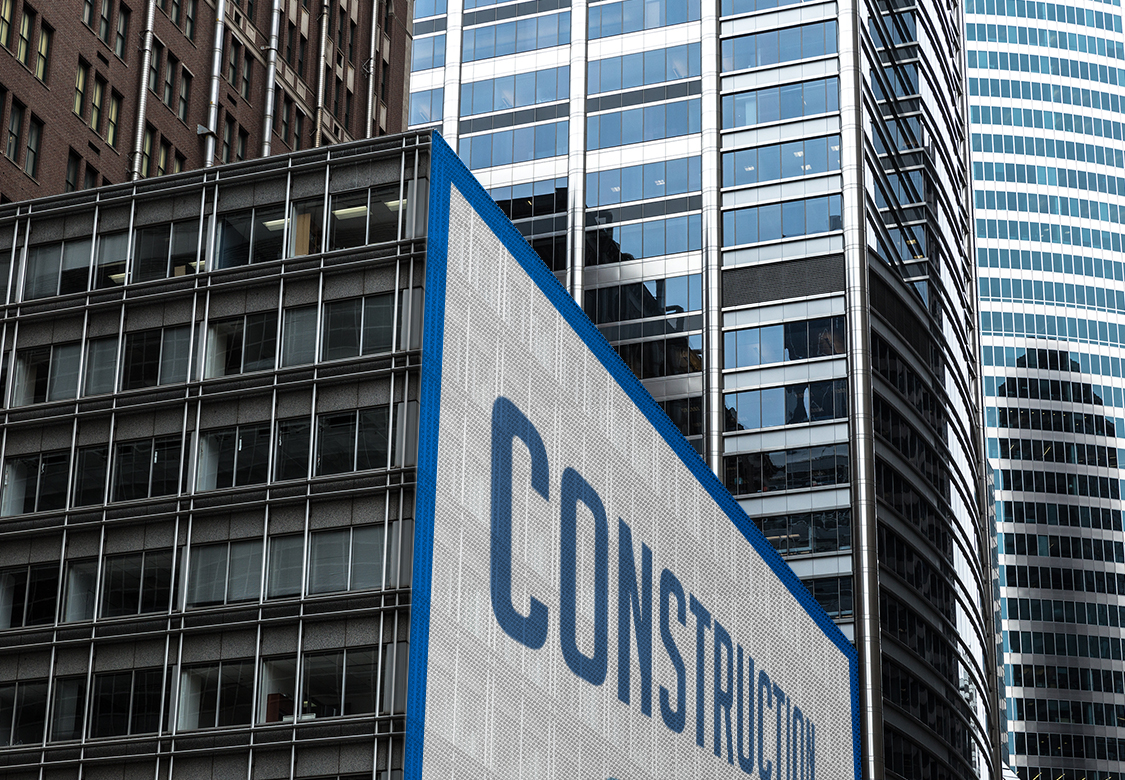 Custom Printing Types 
Custom decals are another large format sign type you can use for your business. Our custom decals can easily be attached to any surface and removed without leaving residue. This is an ideal option for any temporary promotion. We also have car decals meant for permanent use. You can also order decals for windows and retail stores. You can use these decals as promotional materials like stickers for trade shows and events.
Another popular large format print item is canvas printing. Our canvas products come  ready to hang on the wall with any image you may want. You can choose any artwork for your canvas displays with vibrant colors and high resolution. You can even take photos and have them printed on canvas which will take your photography to the next level. Our custom canvases will come with your preferred frames, size and orientation.
Lastly, you may want to consider prints on rigid materials to make displays such as acrylic signs, metal displays, PVC signs, wooden signs, corrugated plastic signs, foam board printing and others. Printing on acrylic and custom aluminum signs adds an original, clean and interesting accent to attract attention. Printing on PVC, coroplast and falcon board is light, durable and weather resistant.
Each of our projects is unique, simple and efficient. We use UV cured inks that dry during the printing process and make the colors sun-resistant. Our state-of-the-art printing capabilities allow us to transform colorful images into unforgettable works of art. Use them to provide a clear and extraordinary look for your message.