It's time to give your home office a delightful makeover. These 10 feminine home office decor ideas will help you create the stylish workspace of your dreams.
Pretty home office decorating ideas are all about embracing blush tones, fluffy materials and floral wall decals.
This article will walk you through the journey of decorating a dainty home office!
Try these genius girly home office decorating ideas!
Tip #1: Curate art for your home office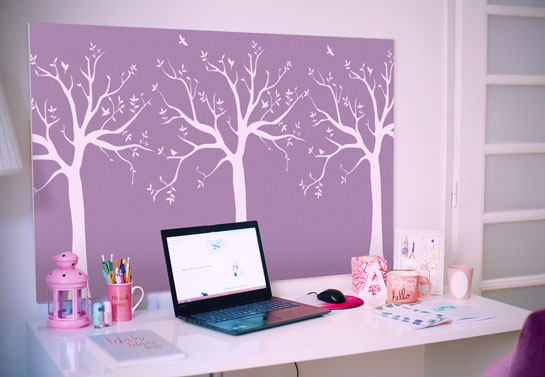 Female home office ideas are all about showing off your sense of style. Adorn your walls with canvas prints or acrylic photo prints and make sure they match the vibe of your space.
You can do it the traditional way by hanging them on the walls. Better yet, you can place them on your bookshelves. These fundamental home office decor ideas can serve as your guide.
Tip #2: Accessorize your office with a velvet accent chair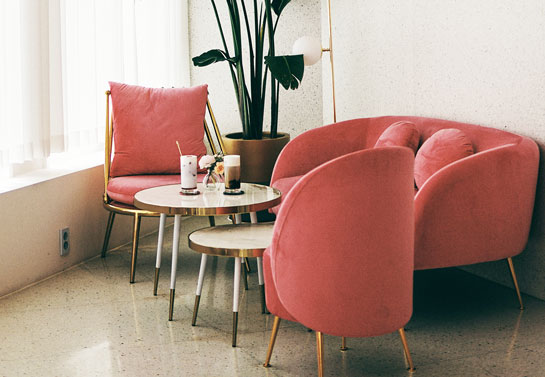 You want your home office decor ideas to exude style and professionalism at the same time.
Adding a velvet accent chair is one of the feminine home office decorating ideas that will check both categories off your list.
This is also the best way to introduce an interesting texture into your office. 
Tip #3: Print floral patterns on the walls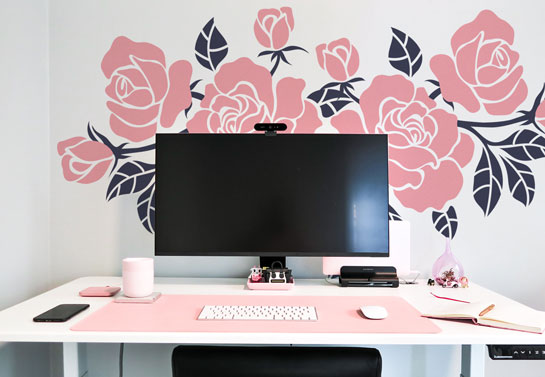 One of the most adored girly home office ideas is embracing flowers! Place a flower vase on your desk to add colors and beauty to your cute home office decor. There's nothing more revitalizing than getting in touch with nature.
Creating a floral accent wall is one of the quaintest feminine home office decorating ideas that's resurfacing in contemporary trends. Accent walls are a great method for adding character to your feminine home office decor. Check out these related home office wall art ideas for further inspiration.
Once you've selected your floral decals, apply them onto the designated wall to define the character of your workspace. Use this free sign design tool to create your own personalized decals.
Tip #4: Get yourself a vanity if you're a makeup guru
To all the beauty bloggers out there - I've got your back! Topping the list of functional as well as pretty home office decorating ideas that you need to try is adding a vanity to your studio.
Make sure it has many drawers to store your makeup. Arrange your brushes and most used items in an aesthetically pleasing manner on side shelves. Don't think twice and invest in a good light ring to produce high-quality videos.
Tip #5: Add accessories for a stylish look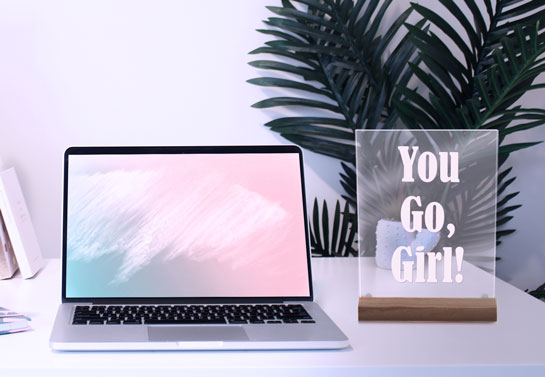 Accessorizing is the best part of a girly home office! Decorate your desk and bookshelves with acrylic signs that read your favorite quote.
Ready to take this tip a step or two further? Add decorative pillows to your velvet accent chair as well as an ergonomic one for your desk chair.
You can also place a chenille shag rug below your chair. That way, your office will look comfy and your feet will stay warm!
Tip #6: Dedicate a corner for exercise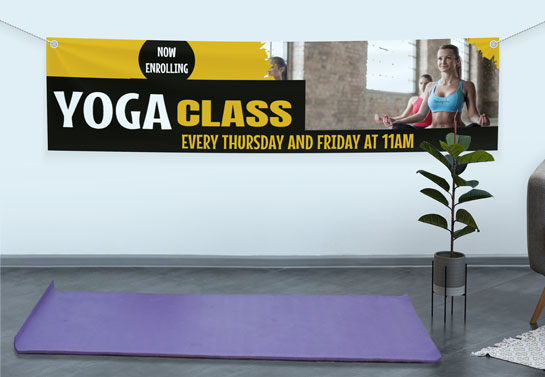 Remote work is becoming more popular for everyone, even fitness instructors.
If you teach fitness online, you'll need to reserve a dedicated space to record the content for your virtual classes.
For that, you need a personal office that has a dedicated fitness corner. Equip the space with an exercise mat and workout equipment as well as decorative plants, candles and tapestry.
To achieve a clean and attractive background for your videos, use vinyl banners as a backdrop. Check out these home office decoration templates to get inspired!
Keep in mind these feminine home office decor basics!
Tip #7: Go with blush color palettes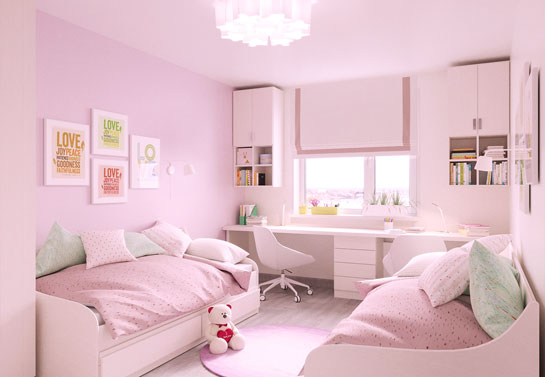 Think of Edith Piaf's masterpiece, La Vie En Rose. That's the vibe you're going for with your feminine home office decor.
It goes without saying that pink should be the most valuable player in your color scheme. Just don't go overboard and pair it with white to make the room look brighter and more spacious.
Pink adds a feminine touch to your cute home office decor. Pairing it with white adds a dreamy effect that will make your workspace feel like you're living in a cotton-candy cloud.
Pink may be the first color that comes to mind when we think of girly home office decorating ideas. However, you can also add gator board printing or foam board printing in peach, blue, and purple pastel hues.
Tip #8: Adorn your feminine home office decor with brass details
Brass is making a comeback and I'm loving it! Brass elevates your feminine home office decor by producing an opulent effect.
Introduce it to your in-home office by adding brass knobs to your drawers. You can complement these with a brass lamp on your desk.
Take your love for brass even further by investing in a brass bookshelf. Your home office will look like it's straight out of a luxury magazine!
Tip #9: Add grandeur to your office with a chandelier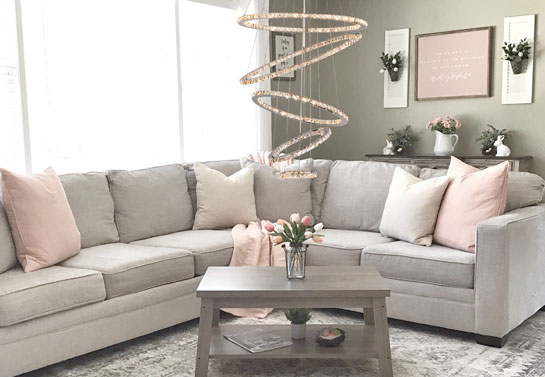 A show-stopping chandelier should be the center of attention in your office. Adding an elegant light fixture will elevate your work atmosphere like nothing else. You can be extravagant with the shape and color - the more glamorous, the better.
Tip #10: Dress up your windows with sheer curtains
Sheer curtains block harsh sunlight all the while allowing enough natural light into your office. The soft and flowy nature of a sheer curtain makes it an essential female home office idea you need to incorporate.
These girly home office ideas will give your workspace a much-needed makeover. There's nothing more stimulating than working in an exquisite office!