Trade exhibitions are some of the oldest marketing events. Thousands of brands and companies have shown off mind-blowing promotional campaigns at trade fairs.
Unique trade show display ideas will help you keep your brand voice prominent and attract the attention of hundreds of people. Are you thinking of ideas that'll help you stand out at the trade expo this year? Find a comfy spot and draw some trade show banner inspiration from the exciting ideas we have below.
Trade Show Display Options
Trade exhibitions are massive events that require careful planning and preparation as well as setting up appealing demonstrations. I've compiled a list of innovative trade show display options for you. Look at the creative visuals we have below to see what those ideas would look like.
Background Scenes for Trade Expos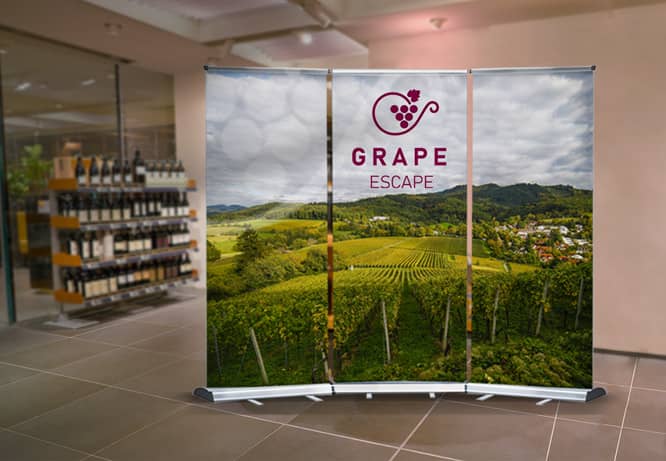 What's better than creating massive backgrounds with unique trade show booth signage ideas? Here's how you can do it. Order portable retractable banners with the necessary background design. Keep some distance between the pieces and divide the graphics to achieve an exquisite look.
Another trade show booth backdrop idea is featuring a panoramic background image on pop-up displays. This example is simpler. One piece is large enough to provide clear, high-quality and colorful branding.
Trade shows have brought people together to witness the launching of new products and services for a long time. Take advantage of the opportunity and outshine your competitors. Go to our collection and browse through our designer-made templates. You can restyle the existing examples by changing the images' colors or adding texts and illustrations that'll set the bar for the most innovative trade show booth backdrop ideas this year.
Creative Wayfinding Flooring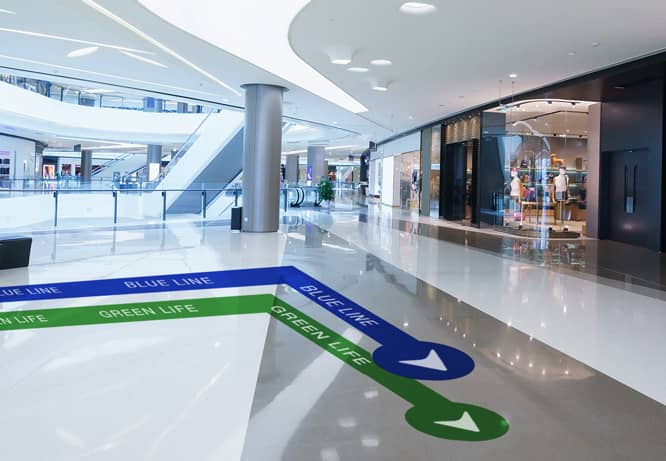 Trade exhibitions take place in large spaces where people gather and explore different companies providing innovative products and solutions. Think about how your expo booth display ideas will guide your audience towards your booth. Express yourself by designing creative flooring with custom floor decals. You can consider placing colorful directional arrows leading to where you're set up. Keep in mind that custom-shaped trademark adhesives are an effective branding tool as well.
No matter what trade show signage ideas you may come up with, you can bring your vision to life with our sign design tool. Choose the product and create your own graphics by choosing background colors, adding icons, experimenting with illustrations and changing texts. Once you're done with the design, you can order your product with a few clicks.
3D Trade Show Display Options for Walls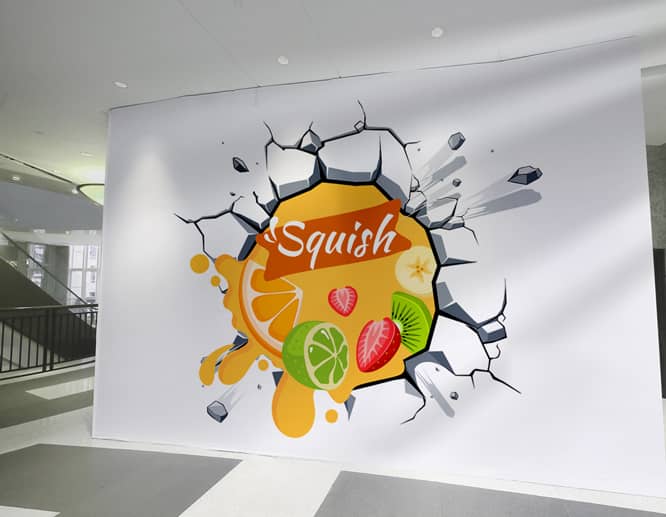 Incorporating beautiful elements is a recipe for success in the marketing world. Wall illustrations are an awesome trade show display idea. They present an amazing solution for brand enhancement. While your competitors show off their plain designs, you'll be the only business showing off 3D effects. Check how outstanding graffiti made history; your demonstration can do the same.
Whether you're showcasing your brand or products, you can design 3D graphics with wall decals. Turn your booth into an appealing mirage by sticking the 3D adhesives to the booth walls. Window decals are another brilliant trade show display option used on transparent glass stands.
Read our article on 14 Business Window Decal and Decor Ideas to draw more inspiration for highlighting your office interior.
Overhead Promotional Trade Show Display Options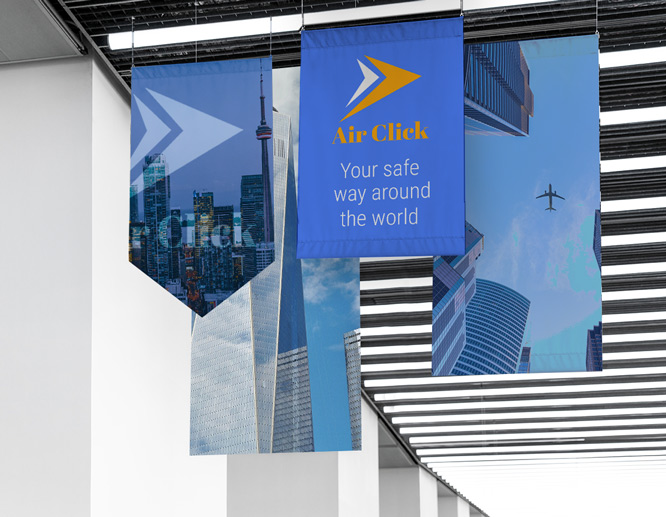 You can still show up to an expo with marvelous demonstrations even if your exhibition booth is smaller than you'd like it to be. What you need to do is maximize your space with hanging trade show display ideas. Exhibition floors are always crammed with people. That doesn't mean you can't take advantage of the free space in the air.
Get creative with lightweight trade show display ideas using fabric banners. It's safe to hang them from the ceiling. You can also choose vinyl banners because they are easy to install. Make these as large as you need them to ensure greater visibility.
Hanging promotions can do more than free up booth area. These trade show banner examples will catch the eyes of hundreds of people from afar with their vibrant graphics.
Let your creativity loose with our free design tool. Bring your own decor to life. If you need more help, our designers are ready to help you get the exact result you seek.
Photo Op Walls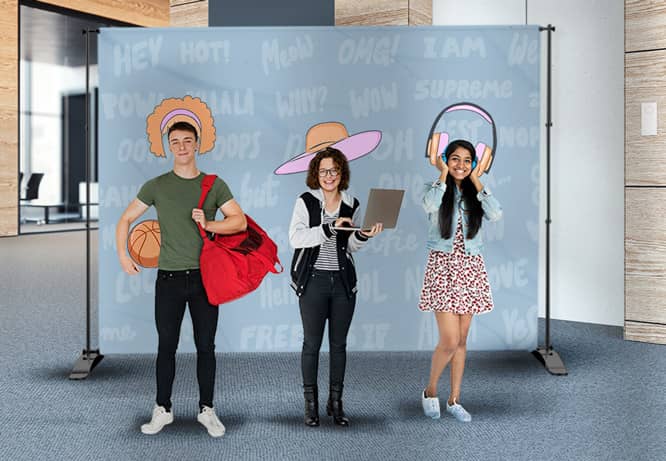 Step and repeat banners are an excellent solution since they showcase large graphics. They have the added advantage of being easy to move from place to place. Come up with fun ideas and ways to use them. Give your buyers a chance to pose and take hilarious photos. You'll benefit even more when they share those photos on social media. Chances are you can captivate a bigger audience with these trade show display ideas. Make sure your demonstration is branded and reaches the customers.
Do you need exciting trade show display ideas? Head over to our article on Trade Show Promotional Items.
Vintage Trade Show Display Options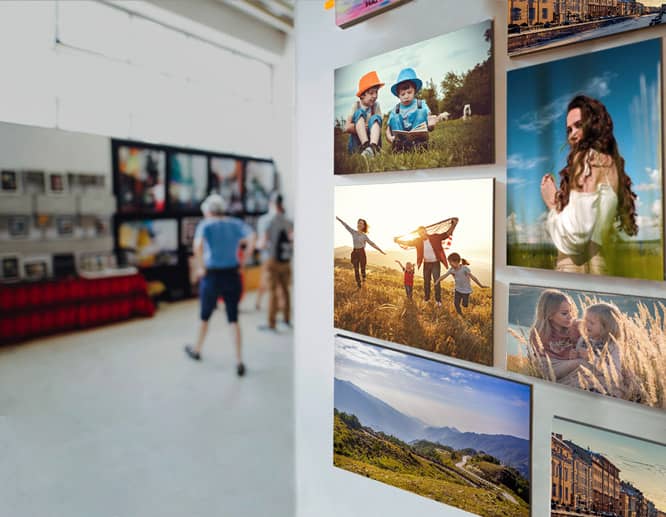 Coming up with a thrilling expo design is no longer a problem. Go vintage and turn your exhibition booth into a retro setting by decorating it with promotional items that revive the 1980s.
Advertising products in a vintage style is a terrific trade show booth signage idea. It's a wonderful idea for you if you own a photographic agency. You can exhibit your artwork on dibond signs that are widely used for decorative purposes. Order several pieces of your best work and install them on the booth stands. Make sure they're visible to passersby. Acrylic photo prints are another solution for bringing the classiest expo booth display ideas to life in a vintage style. Choose the material that best suits your booth area. Everyone is guaranteed to stop and stare at your artwork.
Also read the top vintage design solutions to impact your interior decor.
Best Trade Show Banners
Coming up with fresh trade show banner ideas is easier than you think; if you know what products match your booth. Any one of them is suitable for striking promotional demonstrations, but are they all easy to install or move around?
Here are the top qualities of the best trade show banners that every business owner carefully takes into consideration.
Best Trade Show Banner Stands with Two Sides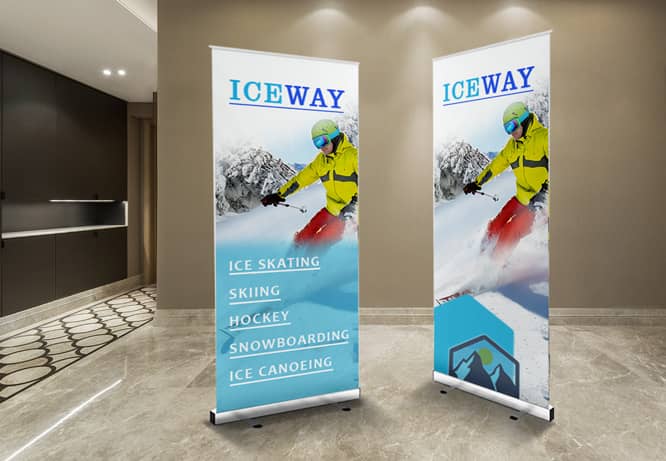 Standing out among hundreds of other businesses is by no means a piece of cake. Sometimes even the best advertisement can get lost in a sea of people and companies. The best thing to do in this case is to go bigger.
Double-sided pull-up stands are widely used to implement conference banner ideas. They're also suitable for many other purposes as well. The best trade show banner stands are those which can be set up and taken down within a few minutes. Still, they occupy small areas but deliver the message clearly due to their long faces on both sides.
Are you also searching for thrilling design solutions? Find what you're looking for with our suggestions shown in the Trade Show Banner Design article.
Best See-Through Options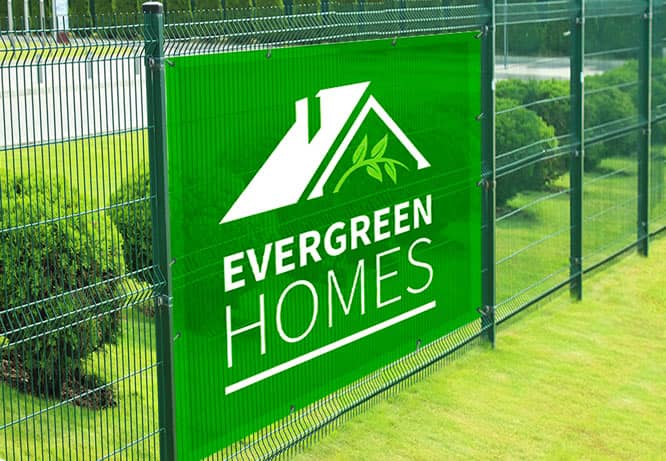 Setting up large vibrant graphics in small booths and ensuring high visibility means you get the best of both worlds. Large translucent mesh banners are among the most brilliant expo booth display ideas for trade fairs. This is where you have the most to gain since they're enormous and hold noticeable graphics. They allow the surroundings to remain visible thanks to their see-through quality.
You won't regret using this trade show banner idea.
Portable Trade Show Banner Examples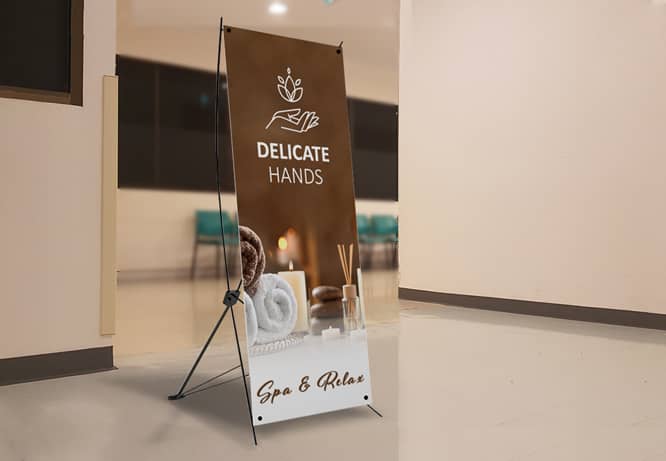 Another quality all the best trade show banners have in common is their transportability. The main problem in trade halls is that space is tight. Think of expo booth display ideas that can be placed on portable products such as X-stand banners or sandwich boards. The good thing about them is they take up minimal space thanks to their structures while presenting perfectly visible graphics.
Portable stands are extremely well suited to show off the best trade show banners. They're highly recommended for small areas.
Now that you have a list of modern trade show display ideas at your disposal, you can implement the ideas you have at your fingertips. Square Signs is ready to offer you a range of the best trade show banners ideas ready to be remodeled and installed in your booth.