Square Signs offers signage solutions for all sorts of needs and purposes. We use a wide range of materials in our manufacturing process. Now, let us explain a bit about acrylic and PVC products as well as yard signs to give you a sense of what benefits each of them provide and what purposes they serve.
We'll be providing a detailed overview of all these products to answer any questions you might have about them. And remember, if you have any further questions about these products or any other product in our portfolio, don't hesitate to contact our customer support specialists who will be happy to assist you.
Let's start with one of our most popular solutions – acrylic signs. Here's why they're so in-demand and popular.
What Are the Advantages of Acrylic Signs?
Acrylic is a form of clear, hard plastic that is very popular in our industry thanks to its smooth finish and transparency. It's a tough, durable plastic material which makes any illustrations printed on it stand out. It is frequently compared to glass but acrylic surpasses it in almost every aspect.
In addition to being lightweight, durable and highly customizable, the hard plastic is also weather-resistant. This means that the material can be used indoors or outdoors over extended periods of time. They require very little maintenance and are easy to clean.
Acrylic products are also extremely versatile in terms of their aesthetic nature. They add an air of professionalism when displayed indoors in office buildings or other commercial settings. They can be used along with standoffs to create a three-dimensional feel when mounted on a wall.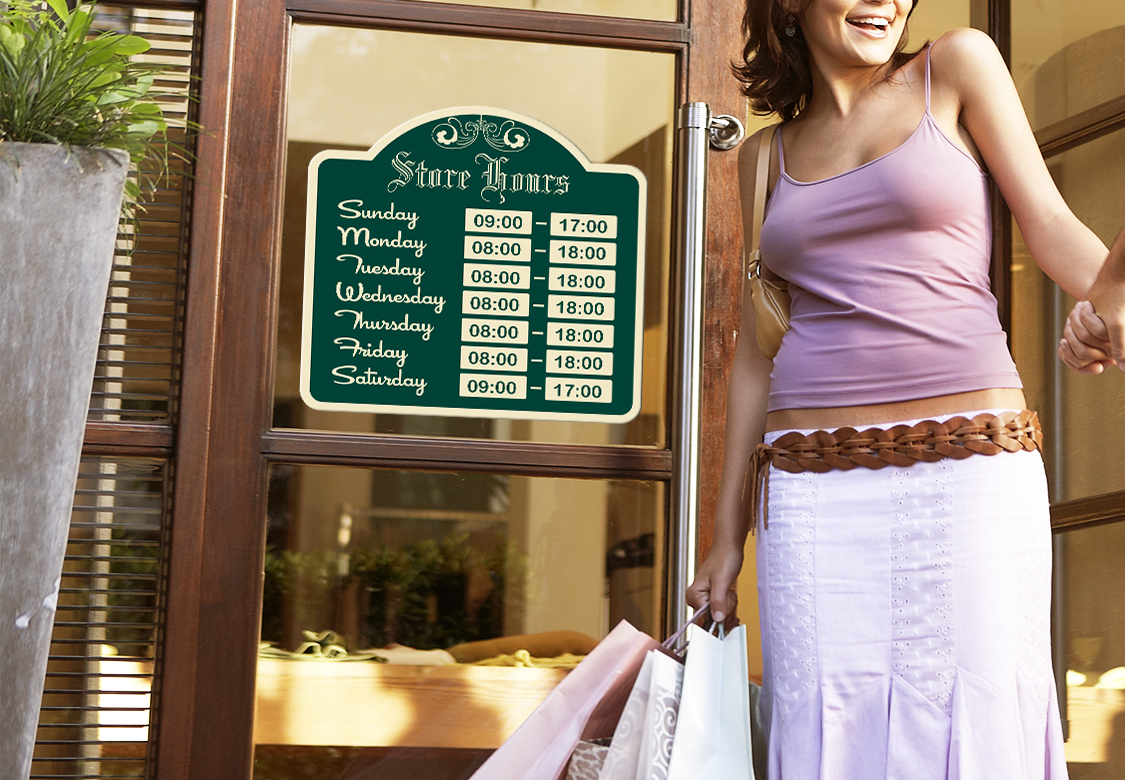 Alternatively, they can be made in a number of different sizes and shapes to meet different needs. There are countless uses for these products and you can personalize them with your own unique designs. They're a great choice for branding, providing directions or advertising an event or sale. Smaller acrylic plaques are even a great-looking and functional choice for nameplates on employee desks.
Of course, some acrylic products aren't meant to be kept in one place forever. Some need to be set up in different settings based on their needs. That's not a problem because these products are exceptionally easy to transport. You don't need to worry about making special arrangements to transport them safely because they're resistant to damage. However, this doesn't mean that they're indestructible. It's best to keep them away from sharp objects to avoid scratching the surface of the material.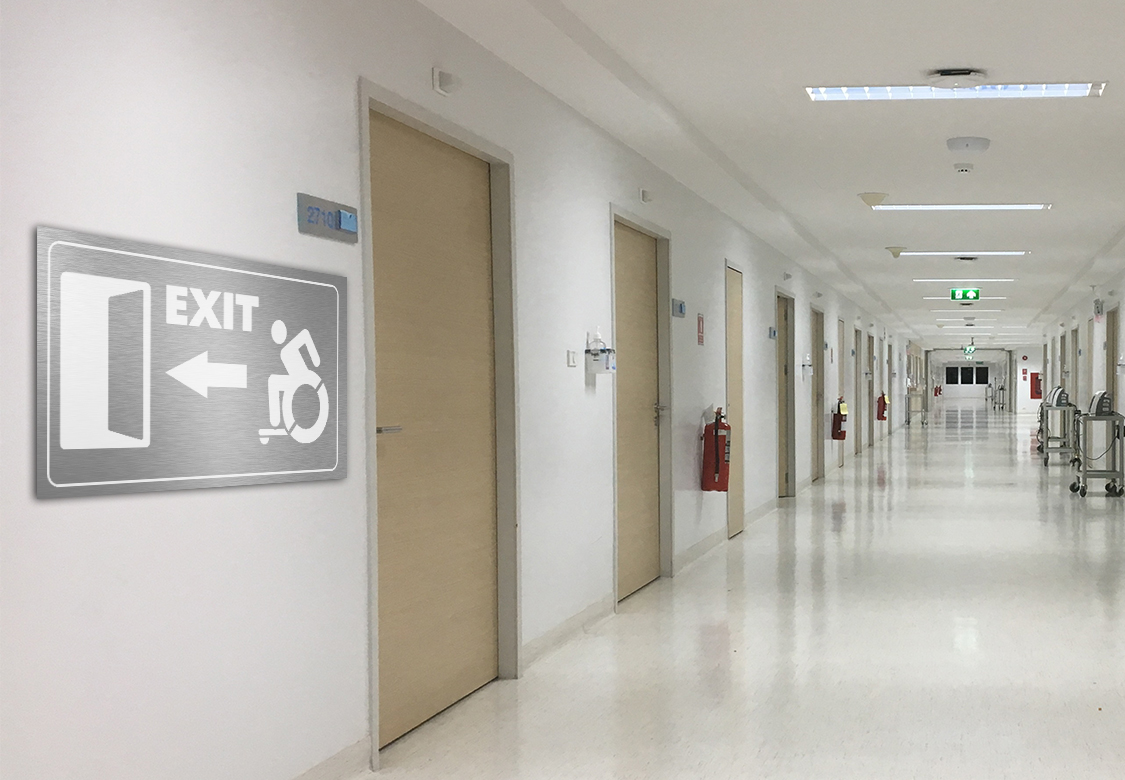 What Are the Advantages of PVC Signs?
Rigid PVC signs are durable, versatile, and affordable. Generally speaking, they're not as heavy as acrylic, meaning they're even easier to transport.
These products can be used for decor, wayfinding, events and beyond. They're also particularly popular real estate signs. You'll frequently find them hung up on walls or from ceilings.
You can mount this product virtually anywhere, and we provide you with the opportunity to have illustrations on both sides of it. You can also have it contour-cut in any custom shape. This allows you to maximize the visibility of your message and make sure that people see it from two directions.
These rigid products are made of a durable polyvinyl material that's built to last over five years with proper care and maintenance. While they're suitable for both indoor and outdoor use, it's best not to leave them under direct sunlight for an extended time as even our UV-resistant ink will fade after long periods of exposure.
What Are the Advantages of Yard Signs?
Yard signs are made of a material known as corrugated plastic. This twin wall plastic material is far lighter and not as durable as our rigid plastic or acrylic products. It's still strong enough to stand up to regular wear and tear.
These products are some of the most affordable and highly customizable items you can get and are an absolute staple for political campaigns and real estate listings.
They're also extremely easy to set up, with installation usually taking less than a minute. You just stick the frame into a patch of soft ground, then slip the plastic item onto the wire frame.
They can be single or double-sided. They can also have the same or different illustrations on each side. They can also be made in a wide range of sizes and in any shape you need. The average size is around 18"x12", it's possible to make them as small as 4"x4" or as large as 48"x96". However, if you're getting wire stakes from Square Signs too, we recommend keeping the size larger than 10", as this is the smallest size that will fit on our wire stakes.
The average product lasts well over two years with proper care. It's also relatively cheap, meaning you save a lot of money if you only need them on a temporary basis or a one-time event! The low cost will also allow you to order new products if you need to showcase new information.