Canvas prints are some of the most popular and elegant ways to immortalize your fondest memories. They add an artistic touch to any home or office area, and like all of our products, they can be fully customized to suit your needs.
These items are a staple in home decor and they can breathe life into any room. You can showcase any image you choose on your product, thus making it suitable for any occasion. The other benefit is that you can mount it in any room you want.
They feature a durable construction and an elegant finish that you don't get from most other types of wall embellishments. Regular posters don't have the same impact and canvas paintings, while nice, aren't customizable.
Our canvas prints can come in any size and feature whatever image you want. Here's how it all comes together.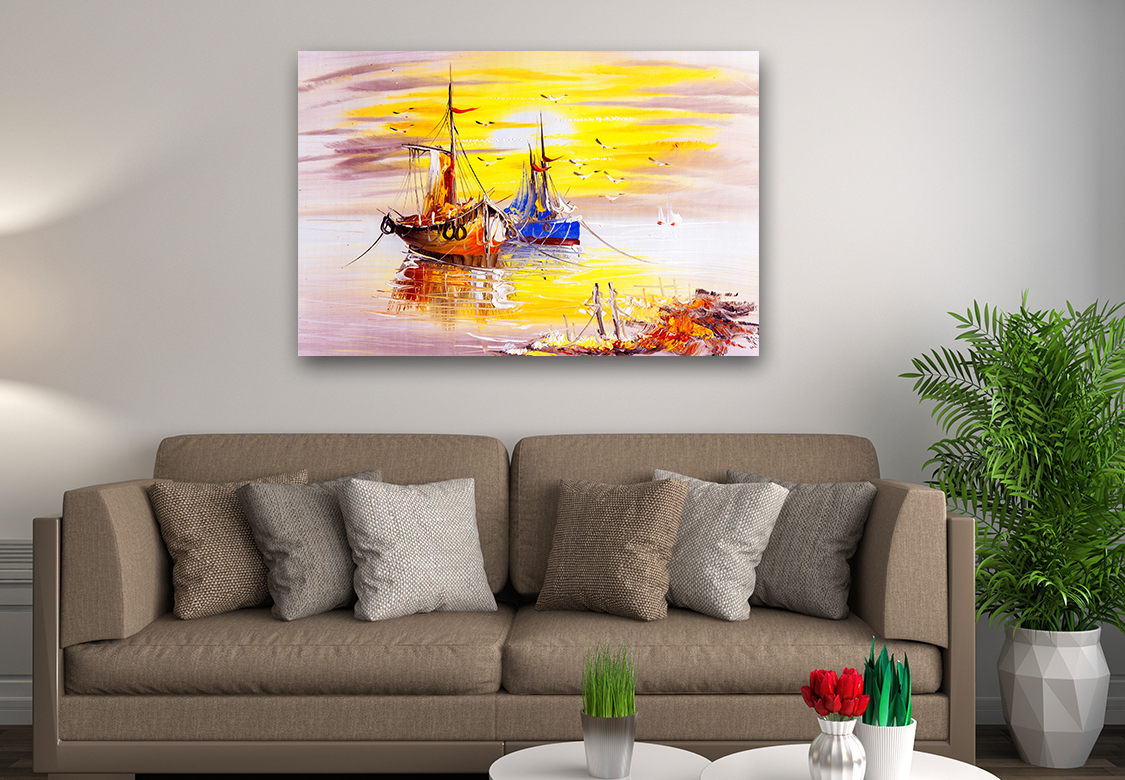 The Construction Of A Canvas Print Sign
We print on gallery-quality semi-glossy canvas. These sheets are available in multiple sizes and are hand-wrapped across a natural wooden frame. Both the canvas and the wood are of the highest quality and will maintain their appearance for many years.
The frame thickness is either 0.75" or 1.5", depending on your specifications. The thinner frames are a bit more flush with the wall, while the thicker frames have a more gallery-like quality to them. Both options are highly durable and whichever one you end up choosing, you'll certainly be getting the best quality with either option. Deciding between the two is a simple matter of your personal taste.
We also have several options which allow you to customize the edges. Since the edge of your frame has some thickness to it, its design is almost as important as what you put on the front.
Two of these side options are fairly simple: white and black. Both options are appropriate if the backdrop of your item is relatively neutral. Dark neutral colors mix with the black edges, while white edges blend well with light colors.
If both options are a bit too much for you, try the mirror-printing option. With this option, the image on the front is mirrored on the sides, so both the front and sides of the option maintain the same aesthetic.
In addition, our specialists at Square Signs will touch up your photos as needed to make sure your photo or image looks exactly the way you remember it.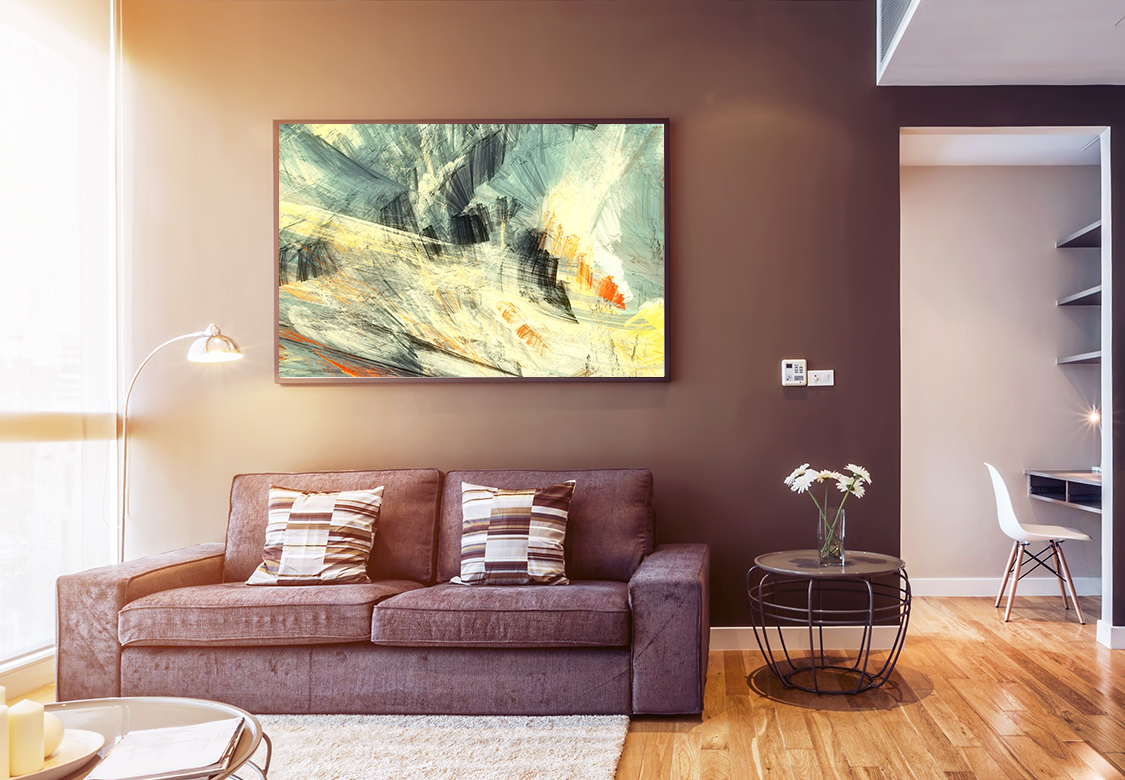 Where Can You Hang Your Canvas Prints?
Canvas prints are versatile and look great anywhere… as long as it stays indoors.
These products aren't built for outdoor use. Extended exposure to moisture or other elements will damage both the frame and the canvas itself. They're best kept indoors where they won't be handled frequently.
The frame itself is very sturdy and isn't likely to break easily. But the canvas material, despite the semi-gloss finish, is susceptible to staining and discoloration. It's best to keep it out of the reach of young children or places like the kitchen. The illustrations will also fade if exposed to sunlight for a long time.
Of course, those are just some suggestions. You can hang the items wherever you choose. There are countless sizes to consider, from a 8"x8" frame to a 48"x96", and just about every combination in between. This ensures that no matter what kind of image you're trying to showcase, be it portrait, landscape or perfectly square, in any dimensions, you can find a frame to fit it. You can even crop your image with our customization tools to fit a particular size frame.
This ensures you can choose a frame that will fit a very particular location.
Installation is easy, as these products all come with a simple sawtooth bracket, meaning they're easy to hang anywhere you can put a nail or screw to hang it on.
Caring for Your Canvas Prints
These items don't need a lot of maintenance, as long as you keep them in a place where they won't be damaged. They will accumulate dust over time, which you can easily get rid of with a dry cloth or feather duster.
Should your canvas become stained, you can use warm soapy water on a damp cloth to clean it, but don't soak or immerse the canvas in water, as this will damage the canvas and the frame.
If you have any further questions about how to properly care for your canvas, you can contact our customer support, or see our installation and care section on the relevant product page.